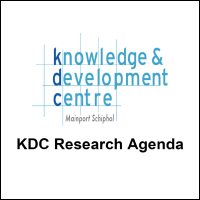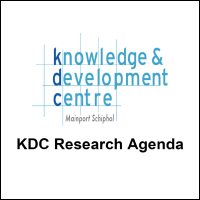 The KDC sets itself the task of offering valuable and useful solutions for the sustainable development of the Mainport Schiphol. This task is executed by defining and realising target orientated projects with close consultation of both the air transport sector and the government. This usually involves complex problems that require involvement of multiple stakeholders and research institutes.
The work of the KDC is managed based on the KDC Research Agenda. It contains a description of active projects as well as proposed research. The document is also used by the board to monitor the status and progress of the research. Furthermore, the research agenda is used to set priorities between projects while maintaining a clear overview of proposed research questions.
The latest version of the KDC Research Agenda is dated February 14, 2019 and can be downloaded here.